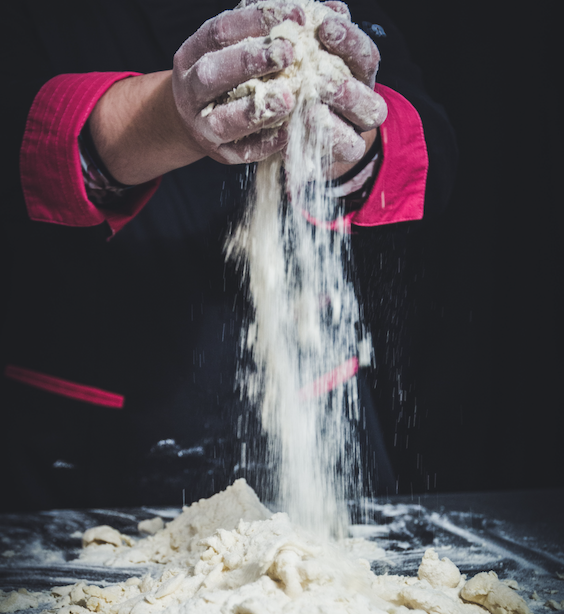 Listen again to our podcast from March this year.
The lost arts of home cooking and proper use of salt
Sue has finally returned from her exotic adventures in South Africa, with lots of stories to tell. You'll need to tune in, if only to hear about the bath on the train…
Our first guest, Rosalind Rathouse, hails from South Africa originally but her mission is not an exotic one. As the founder of Cookery School at Little Portland Street, Rosalind wants to encourage more people to get into the kitchen and get cooking.
Apparently, one in eight people in the UK avoids cooking from scratch, but with the school's help, they can learn the basics of good home cooking and discover the joy of real food. Oh, and Rosalind has brought in some samples, of course.
Another key basic of cooking is how to use salt, yet it's something that a surprising number of home cooks don't really understand. Jess Lea-Wilson, from Halen Môn, is here to shed some light and tell us more about their natural Anglesey sea salt.
Sue and Ollie are delighted to find that Beth-Anne Smith of The Lismore Food Company has also brought some tempting wares, in the form of their amazing sweet and savoury biscuits.